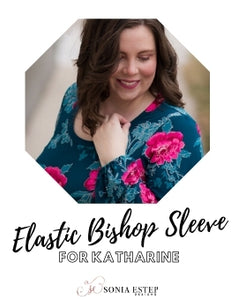 Are you loving the Bishop Sleeve trend? I know I am. They add such a statement to any outfit while still being soft and romantic. Today I want to share with you a hack to have an elastic wrist instead of the band for your Katharine dresses. Supplies -1/4 Inch Elastic-Small Safety Pin-Extra Paper -Katharine Bishop Sleeve Pattern Piece-Katharine Band Pattern Piece-Curved Ruler is helpful but optional. I will show you how to do it without a curved ruler. Step 1Since we will be eliminating the band piece from the sleeve we need to add this length back into the...
---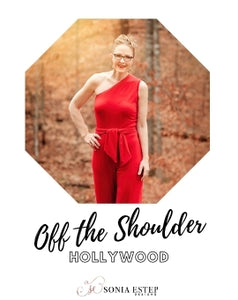 Today I'm going to show you how to really "glam up" your Hollywood with a ridiculously simple hack to make the bodice off the shoulder! (I promise, it's one of the easiest hacks I've ever done.) There are a few "gotchas" that I will point out now and point out again when we get to that point in the instructions:1) Make sure you are using a fabric with good stretch and good recovery. The neck opening will need to be able to stretch over your hips.2) ***Cut your back and front bodice pieces as mirrors of each other!*** Let's get...
---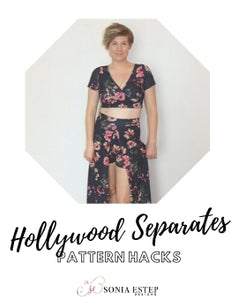 A tutorial for making the Hollywood romper separate pieces.
---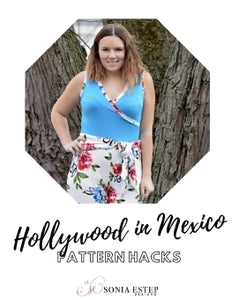 How to make the Hollywood romper sleeveless and with jogger style pants.
---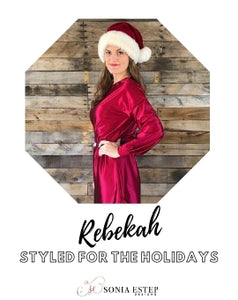 How to style Rebekah to make it perfect for any holiday event!